Every Sunday from 10:15 am to 12:15 pm, Kendra conducts satsanga for children with an aim to guide the young to imbibe moral values, build good character, and help them learn to live a balanced and healthy life, based on the teachings of Gurudeva.
Sunday school derives inspiration from the words of Sri Sri Daya Mata –"The central theme of every class must be God: God as the center of life."
Currently around 20 children (aged 5 to 14 years) are getting the advantage of these weekly satsangas.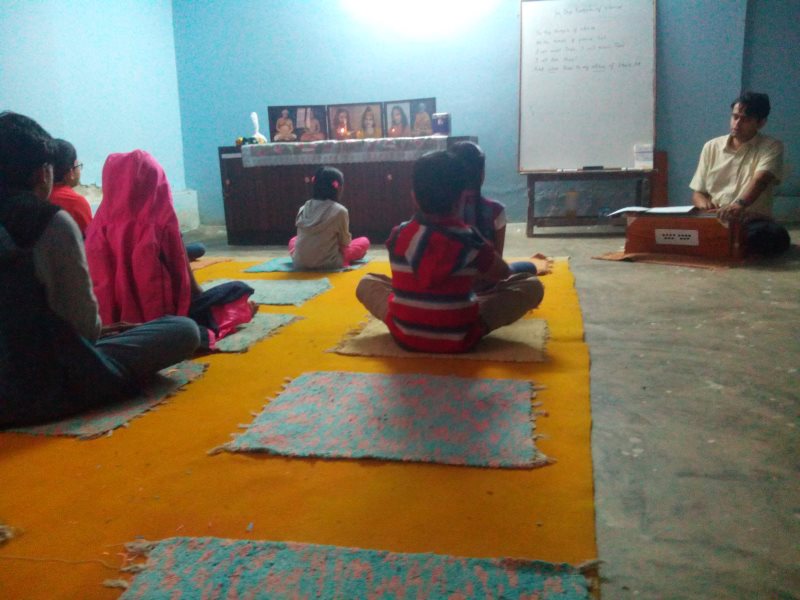 Children attending satsanga at sunday school
Each session in the week is based on an agreed spiritual theme (like Courage, Friendship, etc) with emphasis on guided meditation, exercises, crafts, etc.
On the last Sunday of the every month, children are taught to play chants on the harmonium.
Social Activities
The children are also encouraged to participate in the service activity at an orphanage, to inculcate the spirit of service and compassion. Devotee- volunteers who has been specially oriented and trained, conduct these satsangs.