Yogoda Satsanga Society of India (YSS) was founded by Sri Sri Paramahansa Yogananda in 1917. Yogoda Satsanga Dhyana Kendra, Bengaluru is situated on Paramahansa Yogananda Road (close to Indira Nagar 100-feet road), at Domlur, in the heart of Bengaluru. Established in 1993, the Kendra conducts Group Meditations & Satsangas and Sunday School Classes for children aimed at disseminating the timeless teachings of Sri Sri Paramahansa Yogananda, the founder of YSS of India (SRF worldwide). The Kendra, inspired by the ideal of Plain Living and High Thinking upheld by Sri Sri Paramahansa Yogananda, strives to spread the spirit of brotherhood among all people, emphasizing the eternal basis of their unity - kinship with God.
History of the Kendra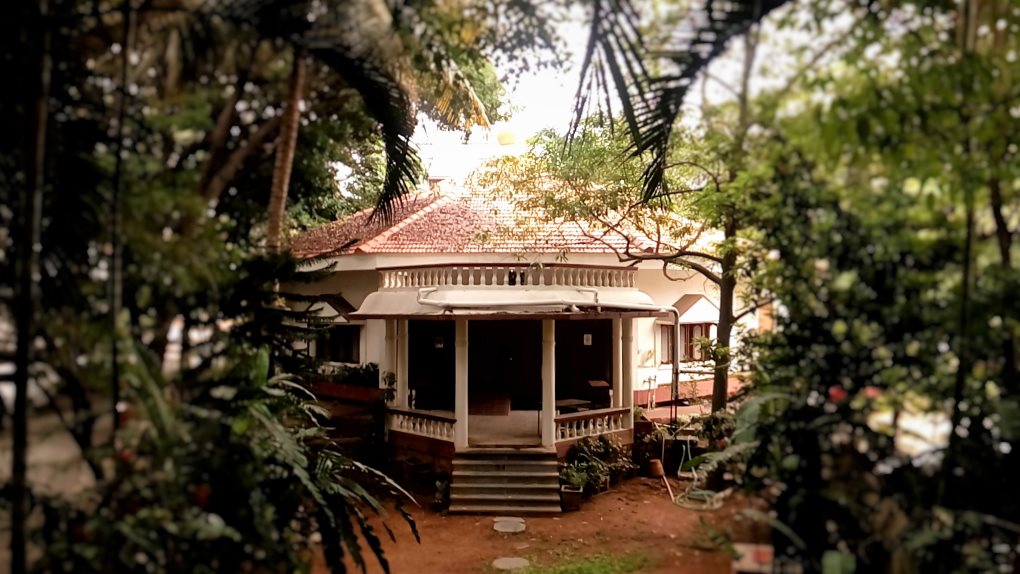 Sri Sri Paramahansaji in Bengaluru
Sri Sri Paramahansa Yoganandaji's Kriya Yoga teachings took roots in Bengaluru in 1935, when he was a guest of the state of Mysore at the invitation of Maharaja's heir H.H. the Yuvaraja Sri Kanteerava Narasimharaja Wadiyar. During October-November 1935, Swami Yogananda addressed three mass meetings in Bengaluru, at National High School grounds, Intermediate College, and at Puttana Chetty Town Hall.
Humble Beginnings....
In 1935, during Paramahansa Yoganandaji's visit, he initiated few devotees into Kriya Yoga. Prominent among them were: Sri Lakkannaswami from Tumkur, (a place near Bengaluru) who passed away in 1980 and Col. Ramachandra (who had achieved an evolved state before he passed away in 2009 at the age of 98)
These few devotees used to gather for group meditations in a place near National High School grounds for about two years; thereafter these meetings somehow ceased.
On March 7th, 1966 few devotees started a group meditation center at the home of a devotee. Thus came into existence the Yogoda Satsanga Meditation Group - Bengaluru in 1966. The next year the venue was shifted to Sri Devi Temple situated at Shivaji Nagar, Bengaluru. Regular group meditations were held on Sundays at Sri Devi Temple, and on Thursdays at the home of a devotee. This was later shifted to Sri Subramanya Temple at Ulsoor, a central location of Bengaluru cantonment.
Sri Sri Daya Mata in Bengaluru
Sri Sri Daya Mata had visited Bengaluru twice. The first visit was from 23rd December 1967 to 5th January 1968. During this visit, she conducted Kriya Yoga Diksha ceremonies and also lead Gurudeva's birthday celebrations at Jyothi Mandir, Bengaluru.
Her discourse on the subject "Why we should seek God" was later printed in the book Only Love.
During her subsequent visit to Bengaluru from 9th to 15th January 1973, she was mostly in seclusion at the nearby Nandi Hills. During this visit however, she conducted Kriya Yoga Diksha ceremony on 14th January 1973.
Kendra takes shape
In 1990, Bengaluru Development Authority allotted a plot of land (about 6000 square feet), surrounded by roads on three sides, in a calm residential locality to the Bengaluru Dhyana Kendra. A Dhyana Mandir was built on this land, with a seating capacity of about 250 devotees.

This building was consecrated by Swami Bhavananda Giri in November 1993, and was dedicated by Swami Anandamoy Giri in February 1995.
By the grace of Gurudeva and by the blessings of Sri Sri Daya Mata along with the support and encouragement extended by Swami Shyamananda Giri and other YSS/SRF monastics, this Kendra has grown to the current level.
The work continues....
The Kendra conducts and emphasizes on group meditations and satsangas.
Sunday school classes are also conducted for children according to the ideals of Yogoda Satsanga Society of India.
The Kendra continues to be a hive of high spiritual activity with devotee bees from all parts of Bengaluru actively participating in regular meditations and satsangas.
To cater to the growing base of devotees in Bengaluru, an extension was added to the Domlur Kendra in July 2017. Read more here.
Mandir is open on all days from 8.30 am to 7.30 pm.
---