About Bangalore Kendra
Yogoda Satsanga Society of India (YSS) was founded by Sri Sri Paramahansa Yogananda in 1917. Yogoda Satsanga Dhyana Kendra, Bengaluru is situated on Paramahansa Yogananda Road (close to Indira Nagar 100-feet road), at Domlur, in the heart of Bengaluru. Established in 1993, the Kendra conducts Group Meditations & Satsangas and Sunday School Classes for children aimed at disseminating the timeless teachings of Sri Sri Paramahansa Yogananda, the founder of YSS of India (SRF worldwide). The Kendra, inspired by the ideal of Plain Living and High Thinking upheld by Sri Sri ...
News and Announcements View All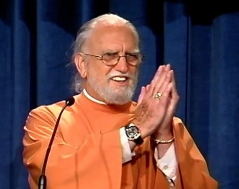 Weekly Inspirational Satsanga
SRF sannyasi Swami Achalananda Giri presents ideas from Paramahansa Yogananda on how to attain an awareness of the Divine you can take with you wherever you go....
Read More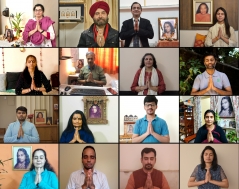 YSS Online Dhyana Kendra
We invite you to join the thousands that are participating in this powerful means of connecting with the Divine and with the worldwide spiritual family of devotees and seekers....
Read More
SUBSCRIBE FOR UPDATES AND NEWS
You can now subscribe to receive the latest updates, happenings and events from Bangalore Dhyana Kendra