Yearly Spiritual Picnic January 26th 2018 "Avani Gardens", near Kunigal Road, Nelamangala
Yogoda Satsanga Dhyana Kendra, Bengaluru conducted the yearly spiritual picinc on 26th January 2018 9:00 AM to 4:00 PM. The venue was at the beautiful "Avani Gardens", near Kunigal Road, Nelamangala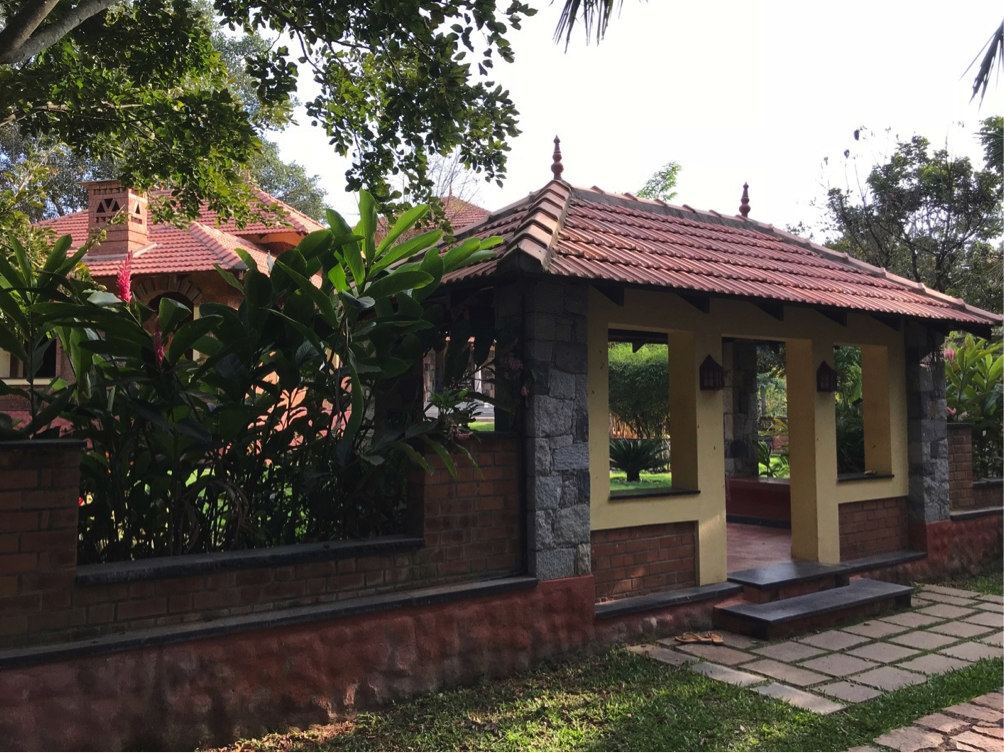 About 120 devotees attended this retreat. The transportation was managed seamlessly. Light breakfast was served for the devotees on reaching. Indian National Flag was hoisted by Ramkrishna ji to celebrate our Republic day. Devotees stood in neat lines and paid their respects.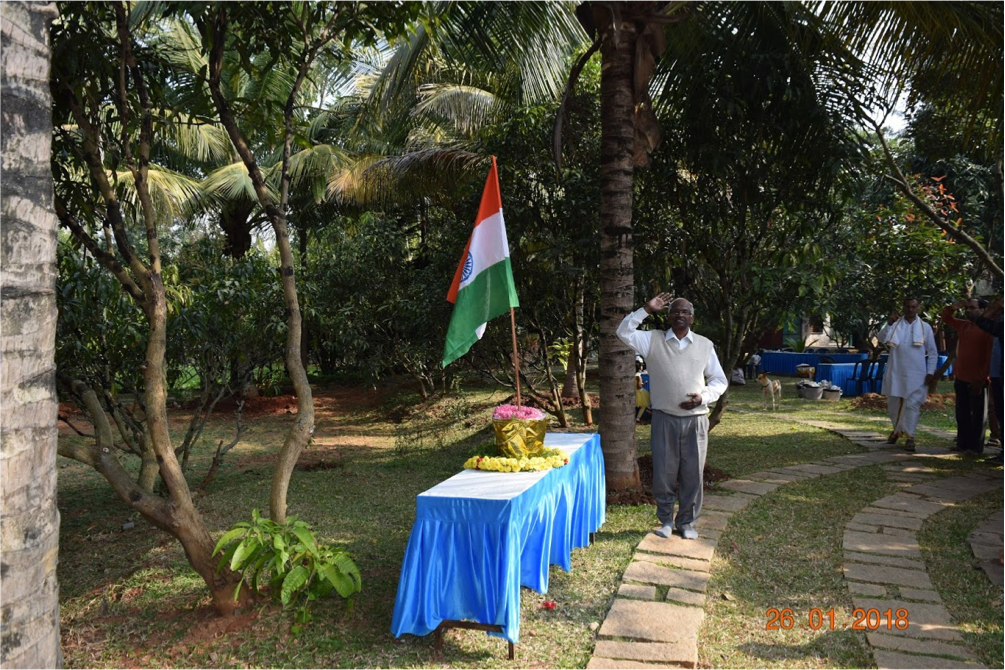 The first session lead by M.R.Rajagopal Ji started at 9:00 am with Energisation Exercises followed by arati, opening prayer, invocation. Devotees singing these chants: Oh God beautiful, Oh thou blue sky, Jai Guru Jai Guru. Around 11 am audio of Guruji: "My India" was played which further emphasized the festive spirit of Republic day. This audio infused great patriotism in the devotees. This was followed by a meditation session. The children's session was conducted separately.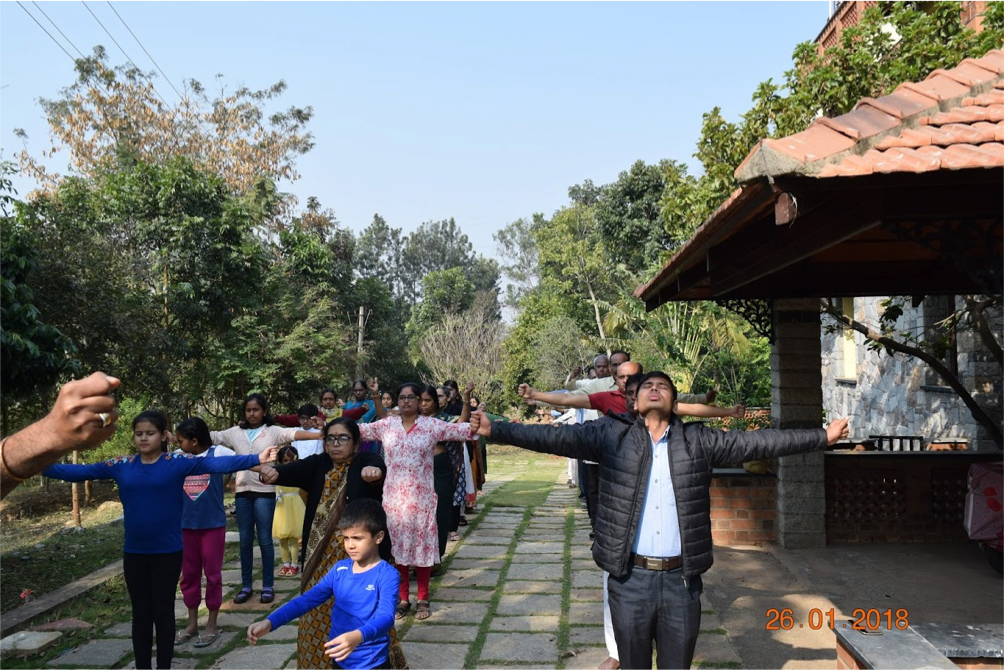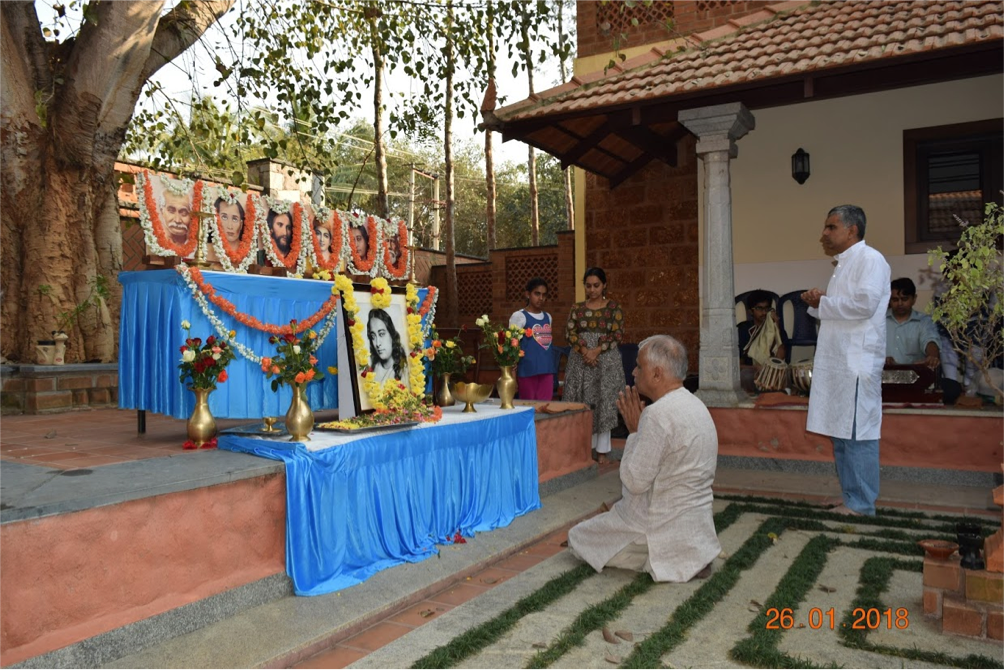 Scrumptious lunch was served picnic style at 1.00 pm in the open gardens. Along with it the movie based on Gurudeva's life -"Awake" was played much to the delight of the devotees.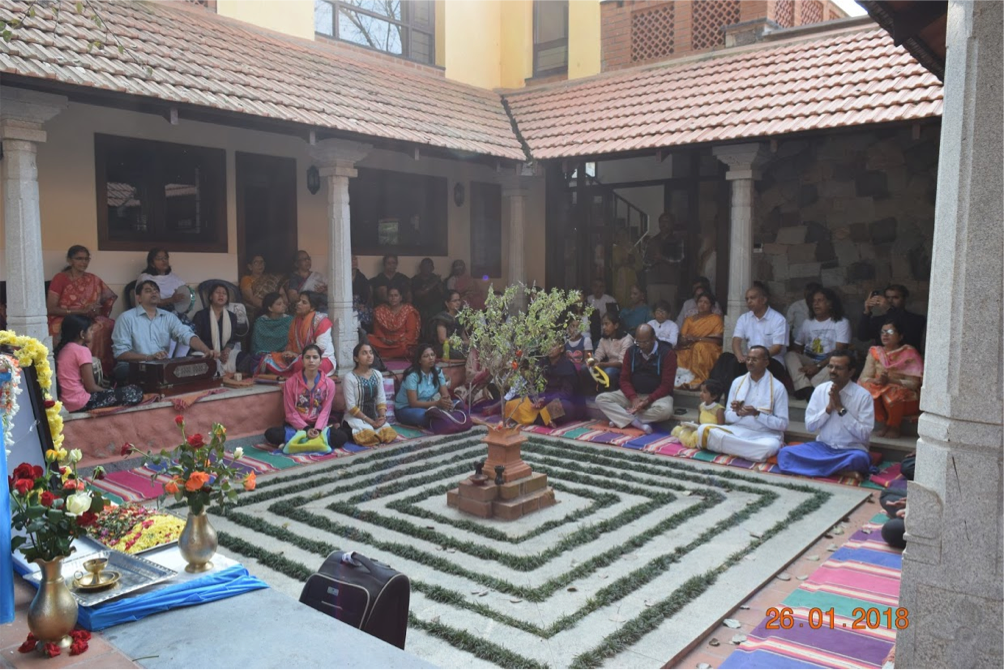 After the lunch a quiz program was conducted by Hara ji, the theme was: "Saints in the Autobiography of a Yogi and their sayings". Every right answer was awarded a prize. This quiz added as a refresher to all the devotees. Everybody from young to old enjoyed this session thoroughly. Ice cream was served during this time.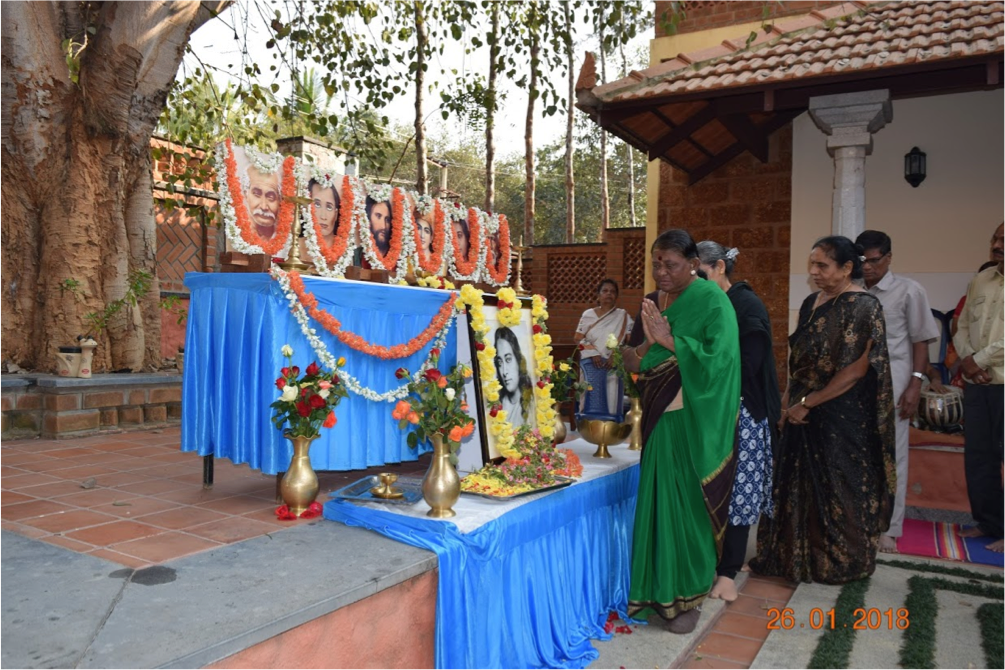 After an engaging event of the quiz, the second session was lead by Shivakumar Ji. Few soulful chants sung were : Krishna Jesus Babaji, Jai Guru Jai Guru. Shivakumar Ji's reading emphasized on attaining depth in meditation. This talk motivated devotees to deepen their practices. After the session, children beautifully and convincingly performed a play. The play was based on a story from the Self- Realization lessons " The lion who became sheep".
This was followed by healing prayers, Pronami and Yogananda Sharanam kripa was sung in the background.