YSS's Charitable donations to RVM Hospital and Acharya Rukum School for the Blind.
Every year Yogoda Satsang Society Bengaluru Kendra extends some charitable support to organizations: RVM hospital and Acharya Rakum school for the blind.
About RVM Foundation Humanitarian Hospital:
The RVM Foundation Humanitarian Hospital, a unit of FOSA, is one of the leading healthcare NGOs in India and one of its kind in Bangalore and the healthcare industry.
Located on Bannerghatta Road, Bengaluru, the charitable RVM Foundation Hospital is a FREE hospital that provides free medical treatment to the poor and destitute people. The RVM Foundation Humanitarian was established in 1998 with the singular aim of "Making a Difference" in the world by "Reducing Pain and Suffering". It strives to alleviate the suffering of destitute people and offers hope and love to the ailing and those in despair.
This free hospital has had the good fortune of being blessed by none other than His Holiness, The Dalai Lama, who was deeply moved and touched by the mission of the hospital.
Offerings by YSS:
Yogoda Satsanga Dhyana Kendra Bengaluru has been donating new blankets and bed sheets. Last time YSDK donated 100-blankets and 100-bed sheets.This year they donated 100-bed sheets and adult diapers.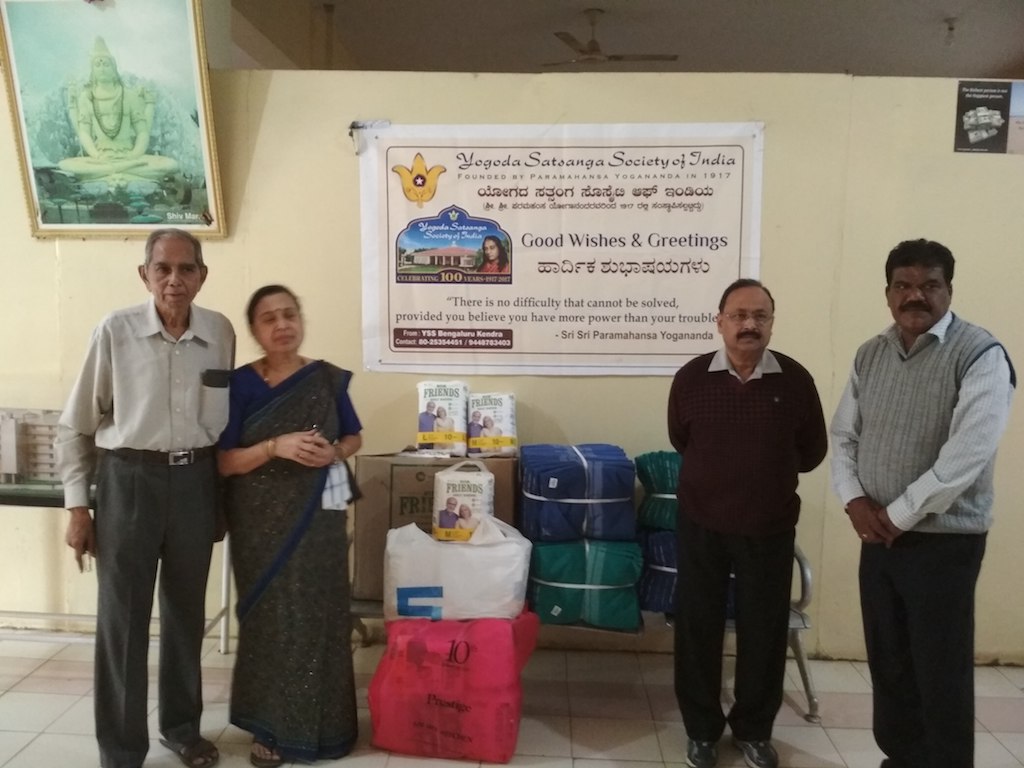 Acharya Rukum School for the Blind.
Sri Rakum School for the Blind is a Free Residential School for the Visually Impaired and for the Sighted-under privileged. They are over two-decades-old and are constantly growing to accommodate more children. The focus is on education and all-round development of the child, they believe in the principle of inclusion and full participation.
They have 3 schools in and near Bengaluru.The mother branch is in Indiranagar.The other two branches are at Arkavathi Layout near Jakkur aerodrome and at Devanhalli in Bangalore Rural. In total, they house 600 underprivileged boys and girls: 100 in Indiranagar, 400 in Devanahalli and 100 in Arkavathi branch.The children both visually impaired and other handicapped are provided with free food clothing, shelter and, education
Offerings by YSS:
This year YSDK donated 50 blankets and two new steel almirahs. costing Rs.21,240 and additionally has donated Rs.5000 for sponsoring lunch to everyone in the school on 5th January 20018 on our Guruji: Sri Sri Paramahansa Yogananda's birthday.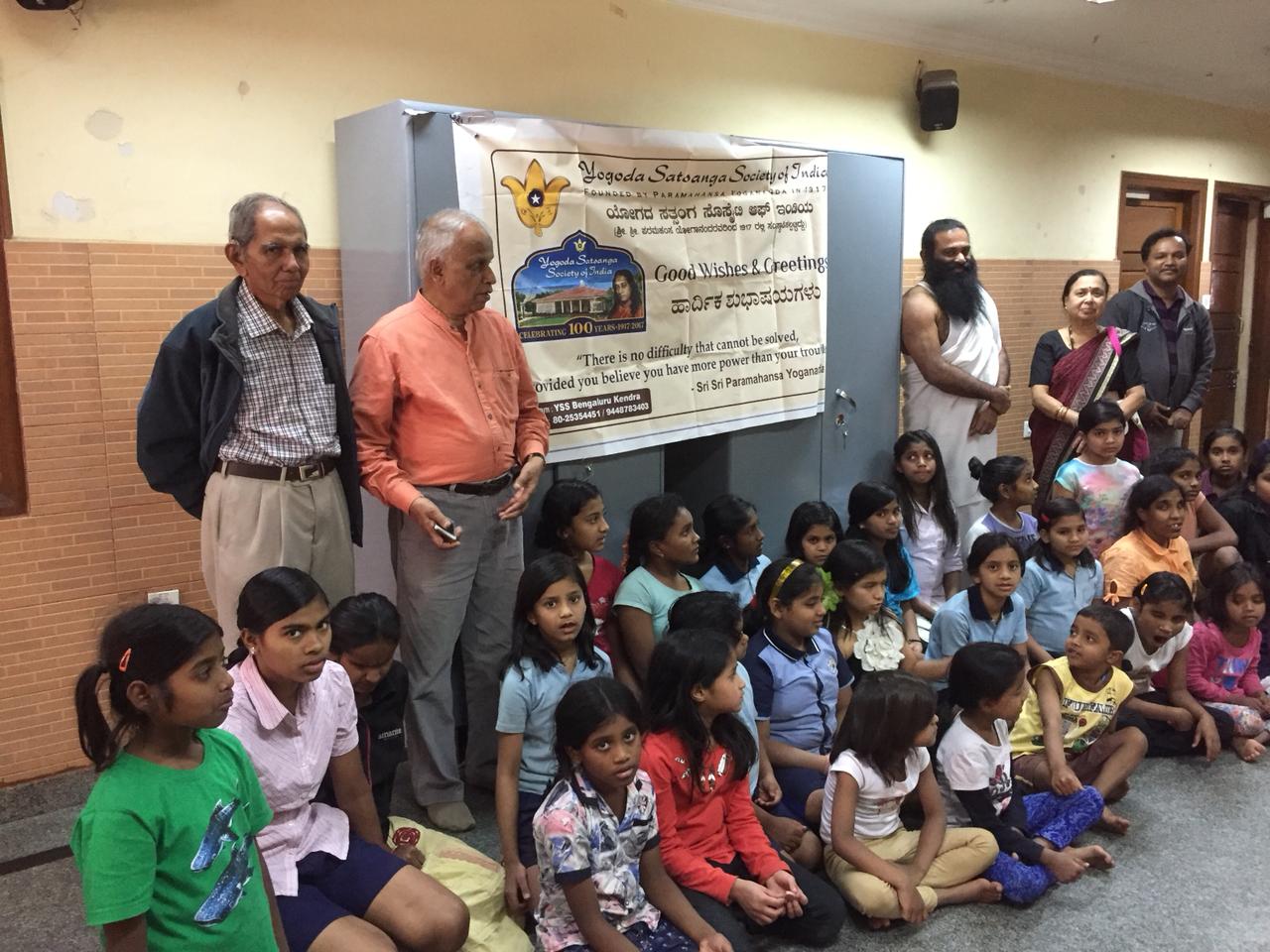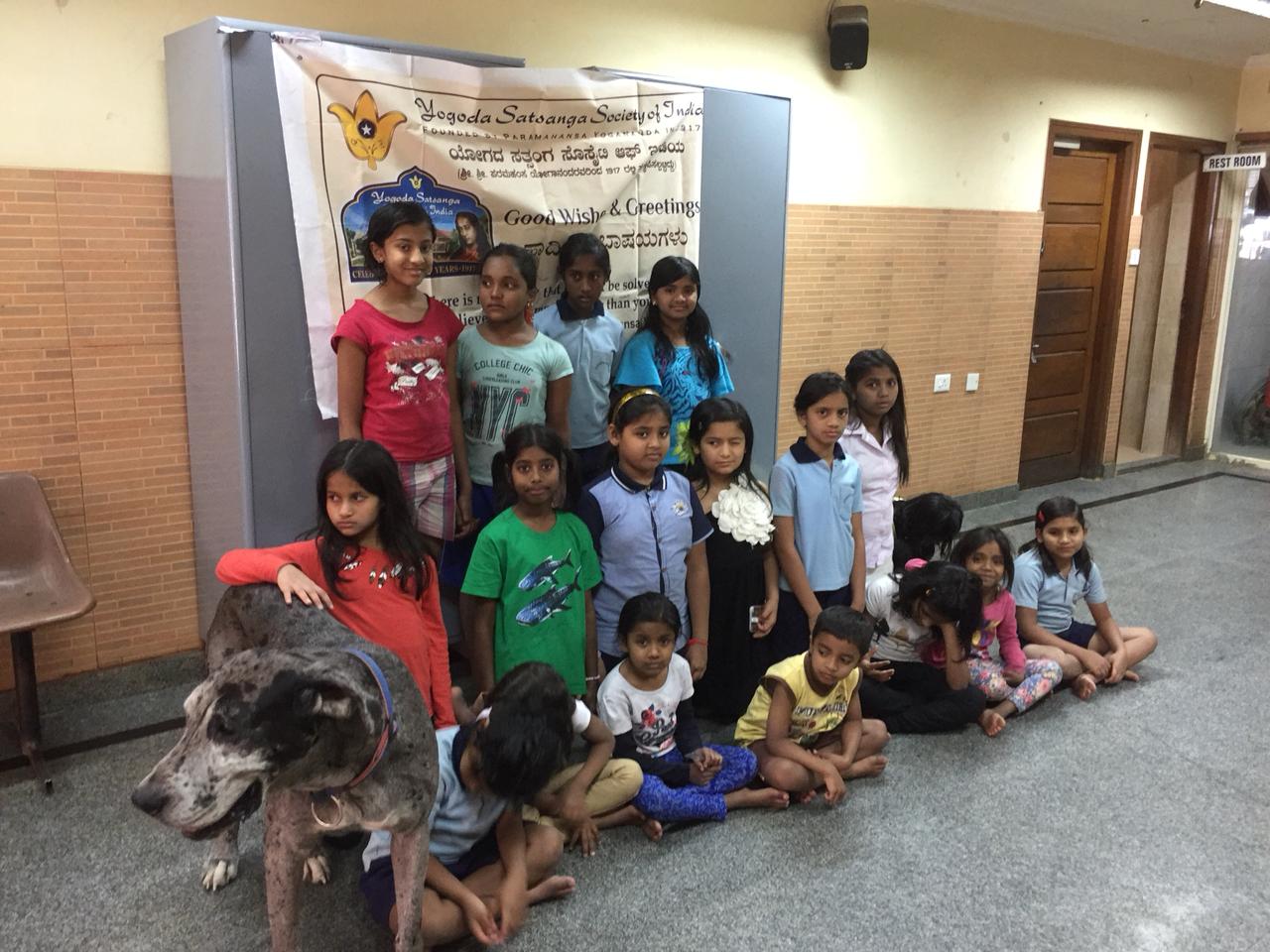 Devotees who participated in this initiative, returned with the resolve to nurture the spirit of selfless giving in all the aspects of their life.